Logitech 960-000694 C270 3MP HD Webcam, Retail
show / hide sidebar
Product Description
Features :
1280 x 720

USB 2.0

3.0 MP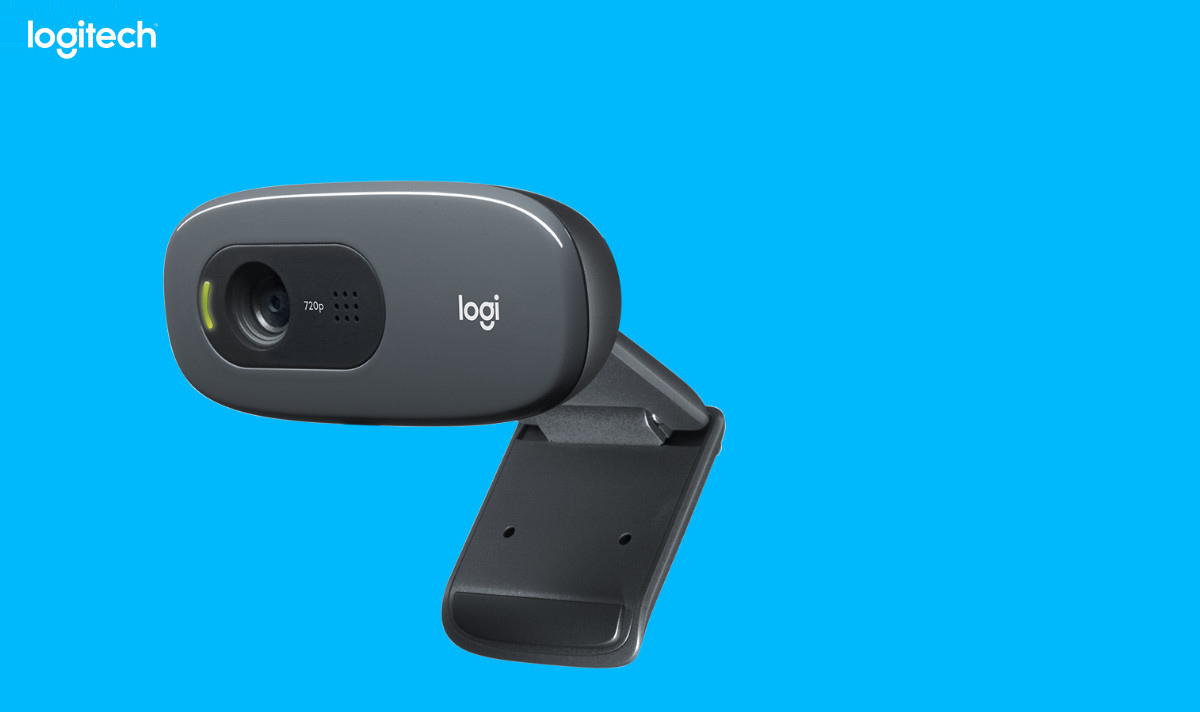 C270 HD WEBCAM
All the essentials for HD 720p video calling
PURE AND SIMPLE HD VIDEO CALLS
Experience sharp, smooth video calling (720p/30fps) in a widescreen format with the C270 HD Webcam. Automatic light correction shows you in vibrant, natural colors.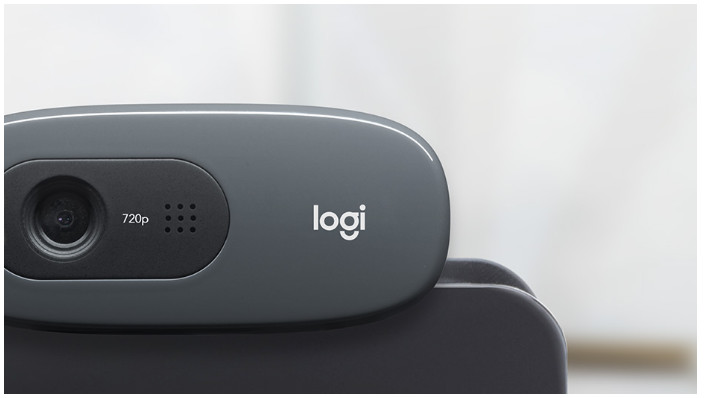 WIDESCREEN HD 720P VIDEO CALLS
Make high-definition video calls on your favorite platforms like Skype™. At 30 frames per second, video quality is smooth, while images are crisp, colorful and contrasted.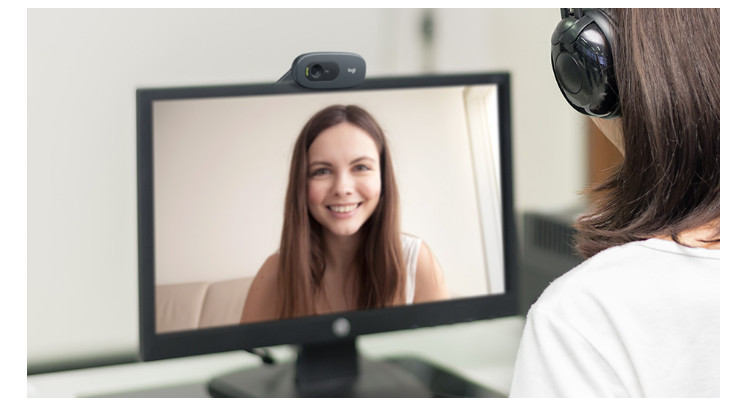 The built-in noise-reducing mic makes sure your voice comes across clearly, even if you're in busy surroundings.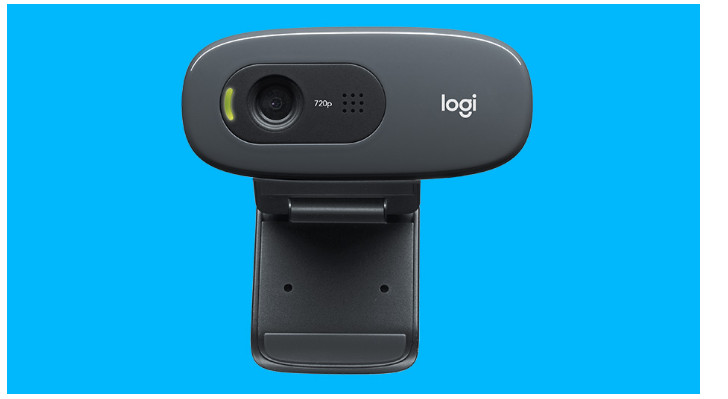 Even if you're video calling or recording in dim surroundings, the C270 adjusts to the lighting conditions to produce brighter, contrasted images.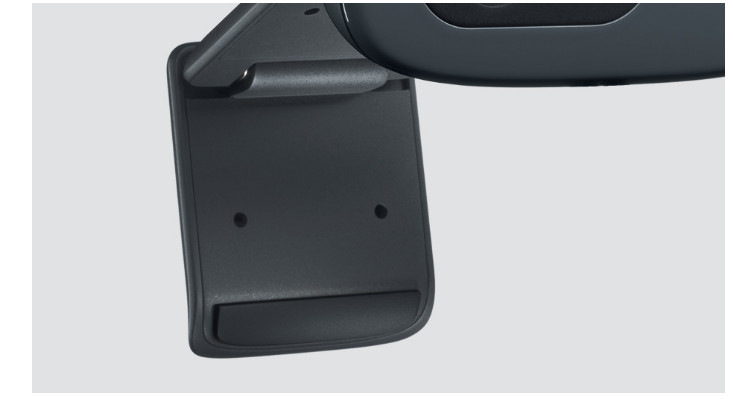 The webcam comes with a universal clip. You can either attach it securely to your screen or sit it on a shelf.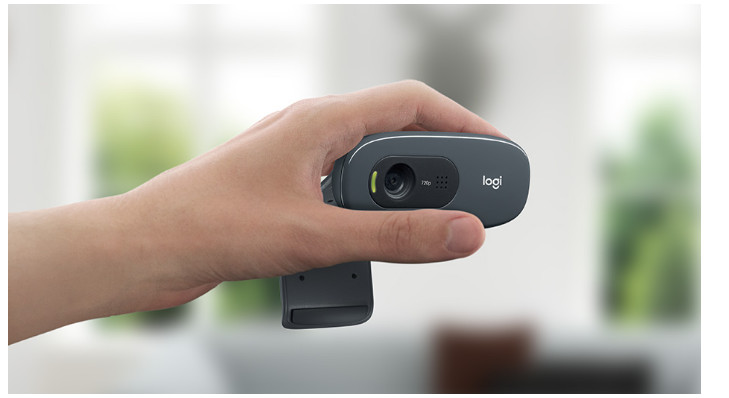 FLEXIBILITY THAT GOES BEYOND BUILT-IN
Small, agile and adjustable, the C270 Webcam brings a whole new angle to video calling.
Returns Policy
All products sold by aaawave.com are brand new and carry the manufacturer's full warranty. All products advertised as BULK or OEM are brand new and carry the manufacturer's full warranty.
*Note: "BULK" and "OEM" items do not come in a retail type of packaging, do not include hardware, accessories, cables,software, or literature. Unless otherwise noted.
All products are shipped to the customer the exact same way that we receive them from the manufacturer. We are NOT responsible for physical damage or misuse of the product, damage or misuse of the product will automatically void the manufacturer warranty.
* Note: aaawave.com does not accept returns for refunds or exchanges of the following items: Product listings that state "Limited Supply, All sales are final". Open Software and Software Product Keycards. The sales of all the items aforementioned are considered final.
Schedule and Time
aaawave.com offers a 30 day return/exchange policy, unless otherwise noted. The return/exchange policy begins on the customers purchase date. No returns or exchanges will be accepted after 30 days. All refunds will be made back to the customer's original form of payment within 7 business days of receiving the return merchandise. Return Merchandise Authorization number (RMA) are valid for only 10 business days. Packages must be received by us within 10 business days after the RMA number has been issued. Packages received after 10 business days will not be accepted and the warranty period will be considered voided and cancelled. RMA processing time is 5-7 business days once the package has been received.

Extra Charge
There is a restocking fee of 15% on all returns for refund. We charge this 15% restocking fee for all returns for refund to encourage customers to purchase products they intend to keep. We offer RMA replacement without any restocking fee to customers who have received a defective product. Shipping costs is non-refundable. Product exchanges can be accepted for defective items, the same exact item only. Product returns can be accepted for defective items only. Product returns for non-defective items will incur a 15% re-stocking fee, deducted from the refund amount.

Customer's Duty
aaawave.com does NOT offer "Advanced Replacement" for the exchange of defective merchandise. aaawave.com does NOT pay the return shipping costs for defective merchandise. We are NOT responsible for product defects, because we do not manufacture the products we sell. aaawave.com will pay for shipping "Back to the customer" for exchange of defective items. All returns and exchanges must be accompanied with a Return Merchandise Authorization number (RMA number). Please contact us for a RMA number prior to sending your package. aaawave.com will NOT accept packages without prior authorization and a RMA number. All packages being shipped to aaawave.com must have a valid tracking number that is with a major courier such as UPS, FEDEX, or USPS.
Other Details
Max. Image Resolution:
3.0 MP (Software Enhanced)
Video Capture Resolution:
1280 x 720
Other Details
Max. Image Resolution:
3.0 MP (Software Enhanced)
Video Capture Resolution:
1280 x 720