DEEPCOOL CASTLE 240 EX Addressable RGB AIO Anti-Leak Technology Inside Cable Controller Liquid CPU Cooler
show / hide sidebar
DEEPCOOL CASTLE 240 EX Addressable RGB AIO Anti-Leak Technology Inside Cable Controller Liquid CPU Cooler
Product Description
Features :
Anti-leak Tech Inside, exclusively safe. Flow route optimized to reduce operation noise and energy loss.

25% more skived fins on the back side of the copper base, the heat absorption area extensively increased. Ultra large copper base, extensive compatibility (including TR4).

2 specially tuned TF120 S fans are included (in matching the radiator's properties).

Customizable Logo, exciting DIY experience!!

5V Addressable RGB, adjustable through the motherboard, or included the controller.

DEEPCOOL Castle 240EX sets a new standard for liquid coolers by introducing exclusive Anti-leak Technology, which balances internal pressure to minimize leakage risk and enhance security. It also integrates a powerful yet silent motor, dual-chamber design and two TF120 S fans to deliver outstanding cooling performance. And with built-in addressable RGB lighting for the logo on the pump, you can effortlessly customize to create a captivating vibe either via the provided controller, or through the motherboard that supports 5V addressable RGB header. The logo on the pump can also be customized to perfectly fit your preference or system setup.
EXCLUSIVELY SAFE
CASTLE 240EX is equipped with Deepcool's exclusive Anti-leak Technology. The technology helps the system achieve an automated pressure balance, which will significantly improve operation safety of AIO liquid cooling systems.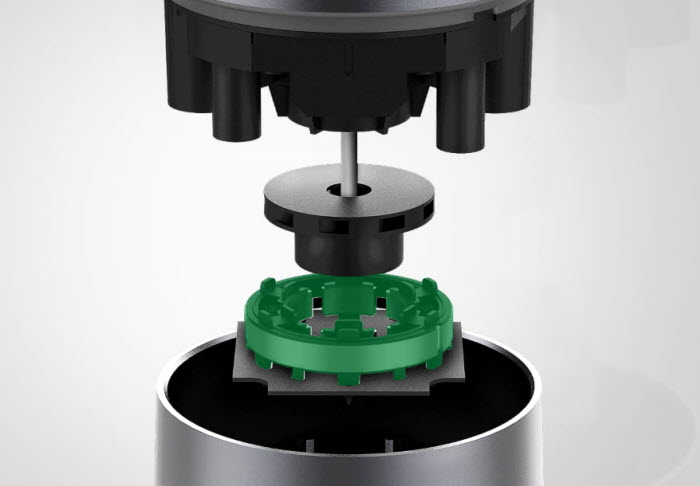 Stronger Motor
Driven by a 3-phase, x-life motor, and a pressure charging impeller, CASTLE 240EX's pump is more powerful and less audible.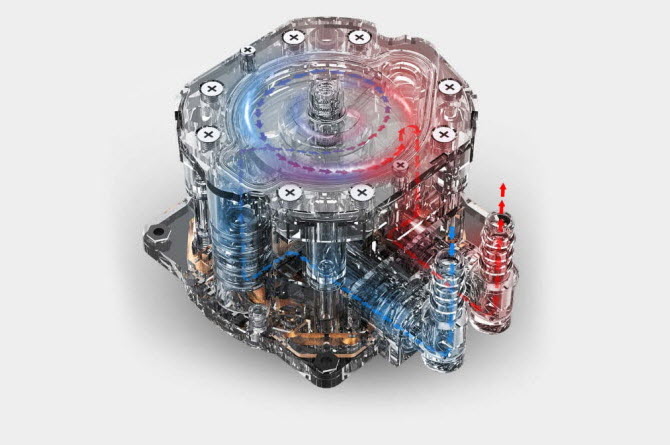 More Efficient Flow
With more rounded corners and optimized flow route, the upgraded double chamber design increases the heat exchange efficiency, and decreases the operation noise and energy loss.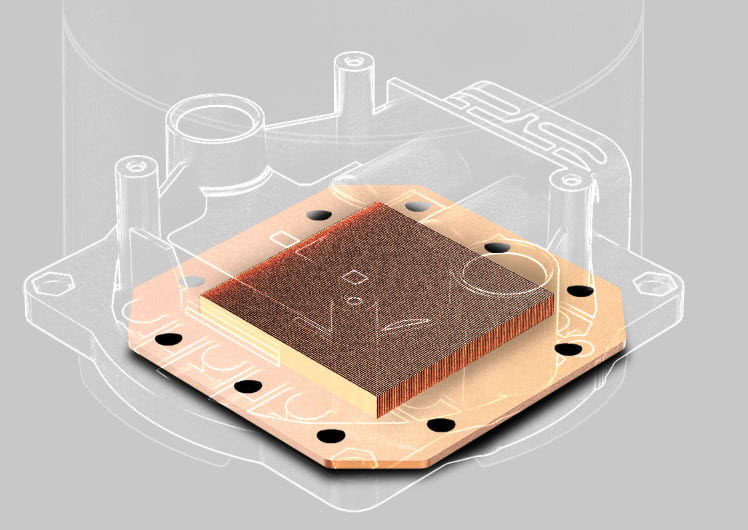 More Heat Transfer
With 25% more skived fins on backside of the copper base, the heat absorption area is extensively increased.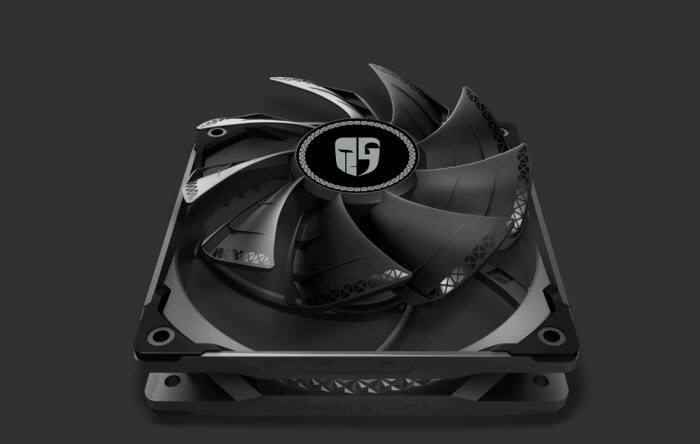 Best Matching Fans
Two specially tuned (to match radiator's property) TF120 S fans are included. The fans are also equipped with patented two-layer fan blades and flow-amplifying + noise-canceling
Returns Policy
All products sold by aaawave.com are brand new and carry the manufacturer's full warranty. All products advertised as BULK or OEM are brand new and carry the manufacturer's full warranty.
*Note: "BULK" and "OEM" items do not come in a retail type of packaging, do not include hardware, accessories, cables,software, or literature. Unless otherwise noted.
All products are shipped to the customer the exact same way that we receive them from the manufacturer. We are NOT responsible for physical damage or misuse of the product, damage or misuse of the product will automatically void the manufacturer warranty.
* Note: aaawave.com does not accept returns for refunds or exchanges of the following items: Product listings that state "Limited Supply, All sales are final". Open Software and Software Product Keycards. The sales of all the items aforementioned are considered final.
Schedule and Time
aaawave.com offers a 30 day return/exchange policy, unless otherwise noted. The return/exchange policy begins on the customers purchase date. No returns or exchanges will be accepted after 30 days. All refunds will be made back to the customer's original form of payment within 7 business days of receiving the return merchandise. Return Merchandise Authorization number (RMA) are valid for only 10 business days. Packages must be received by us within 10 business days after the RMA number has been issued. Packages received after 10 business days will not be accepted and the warranty period will be considered voided and cancelled. RMA processing time is 5-7 business days once the package has been received.

Extra Charge
There is a restocking fee of 15% on all returns for refund. We charge this 15% restocking fee for all returns for refund to encourage customers to purchase products they intend to keep. We offer RMA replacement without any restocking fee to customers who have received a defective product. Shipping costs is non-refundable. Product exchanges can be accepted for defective items, the same exact item only. Product returns can be accepted for defective items only. Product returns for non-defective items will incur a 15% re-stocking fee, deducted from the refund amount.

Customer's Duty
aaawave.com does NOT offer "Advanced Replacement" for the exchange of defective merchandise. aaawave.com does NOT pay the return shipping costs for defective merchandise. We are NOT responsible for product defects, because we do not manufacture the products we sell. aaawave.com will pay for shipping "Back to the customer" for exchange of defective items. All returns and exchanges must be accompanied with a Return Merchandise Authorization number (RMA number). Please contact us for a RMA number prior to sending your package. aaawave.com will NOT accept packages without prior authorization and a RMA number. All packages being shipped to aaawave.com must have a valid tracking number that is with a major courier such as UPS, FEDEX, or USPS.
Other Details
Type:
Liquid Cooling System
Block Compatibility:
ntel LGA 20XX / 1366 / 1155 / 1151 / 1150 AMD TR4 / AM4 / AM3+ / AM3 / AM2+ / AM2 / FM2+ / FM2 / FM1
Pump Dim.:
86.00 x 75.00 x 71.00 mm
Fan Size:
2 Fan Slots (120mm)
Bearing Type:
Hydro Bearing
Fan RPM:
500 - 1800 RPM +/-10%
LED Color:
Addressable RGB LED Pump
Other Details
Type:
Liquid Cooling System
Block Compatibility:
ntel LGA 20XX / 1366 / 1155 / 1151 / 1150 AMD TR4 / AM4 / AM3+ / AM3 / AM2+ / AM2 / FM2+ / FM2 / FM1
Pump Dim.:
86.00 x 75.00 x 71.00 mm
Fan Size:
2 Fan Slots (120mm)
Bearing Type:
Hydro Bearing
Fan RPM:
500 - 1800 RPM +/-10%
LED Color:
Addressable RGB LED Pump